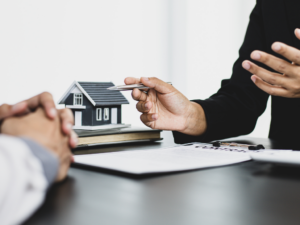 When a home is "listed" for sale, the seller agrees to pay a commission which the seller's broker typically splits with the buyer's brokerage company. The amount that the buyer's broker will receive is specified in the Realtor's Multiple Listing Service database (also known as the MLS).
In the Greater Boston area, the fee that a seller's agent splits with the buyer's agent is often around 5 percent, although that can vary. That means that the buyer's brokerage would receive around 2.5 percent of the sale price from the seller's broker. Sometimes the percentage is smaller and sometimes it can be larger.
Buyers should be aware that some buyer's agents steer their buyers away from properties with lower commissions. However, at Greater Boston Home Team, we have a policy of showing all properties, regardless of the commission offered. That also includes for sale by owner properties that most buyer's agents will not show.
In the rare case where an offered commission has not satisfied our fee, we have negotiated the difference into the sale price of the property. If the offered commission is above our fee, we rebate the difference to our buyers. This policy ensures our buyer-clients will always get unbiased recommendations from us.
Since Greater Boston Home Team never represents both the buyer and seller in the same transaction, our clients can always be confident that they are getting the best advice and unbiased negotiating recommendations.
Here is what one of our clients said about our approach:
"If you're looking to buy and want some representation w/integrity – go w/GBHT. Always professional & competent – can help you get through the worst scenarios. Btw, they are full time broker professionals, not weekend/amateurs. These guys are great – I cannot say enough good about them & plan on using them again in the future."
– Roberto C. / Yelp review